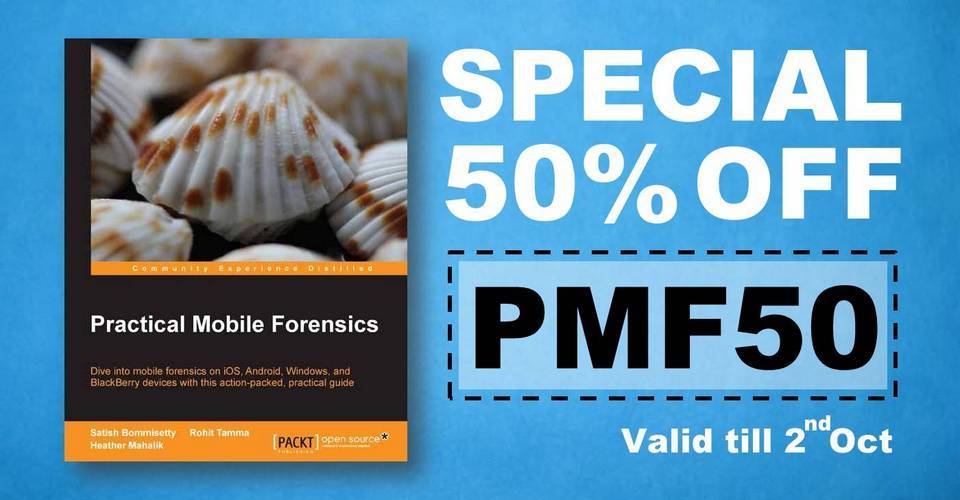 Back by request, here is another coupon code offering 50% off the eBook of Practical Mobile Forensics. This code is only valid until October 2nd and is for the eBook directly from our publisher's site.
To order, click the link below and enter the Discount code prior to checkout.
Unique link: http://bit.ly/1Qvf018
Discount code: PMF50
We hope this book helps you get the most bang for your buck in mobile forensics. We aimed to include as many open source solutions as possible to conduct mobile device forensics.
Happy Reading!